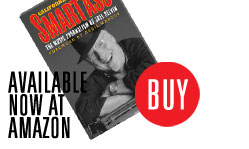 LONG-AWAITED BERT BERNS BIOGRAPHY TO BE PUBLISHED APRIL 2014 BY COUNTERPOINT PRESS
"Here Comes the Night: The Dark Soul of Bert Berns and the Dirty Business of Rhythm and Blues" is both a definitive account of the New York rhythm and blues world of the early '60s, and the harrowing, ultimately tragic story of songwriter and record producer Bert Berns, whose meteoric career was fueled by his pending doom.
His heart damaged by rheumatic fever as a youth, doctors told Berns he would not live to see twenty-one. Although his name is little remembered today, Berns worked alongside all the greats of the era – Jerry Leiber and Mike Stoller, Ahmet Ertegun and Jerry Wexler, Burt Bacharach, Phil Spector, Gerry Goffin and Carole King, anyone who was anyone in New York rhythm and blues. In seven quick years, he went from nobody to the top of the pops – producer of monumental r&b classics, songwriter of "Twist and Shout," "My Girl Sloopy" and others.
His fury to succeed led Berns to use his Mafia associations to muscle Atlantic Records out of a partnership and intimidate new talents like Neil Diamond and Van Morrison he signed to his record label, only to drop dead of a long expected fatal heart attack, just when he was seeing his grandest plans and life's ambitions frustrated and foiled.
Publicity contact: Megan.Fishmann@ counterpointpress.com
---
'Wear Your Dreams,'
by Ed Hardy with Joel Selvin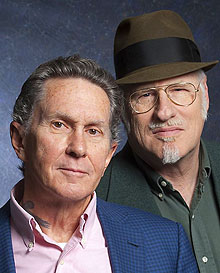 Ed Hardy & Joel Selvin
David D'Arcy
July 7, 2013

Wear Your Dreams My Life in Tattoos By Ed Hardy with Joel Selvin (Thomas Dunne/St. Martin's; 293 pages; $26.99)
Tattoos are no longer just the heraldry of sailors, prisoners, prostitutes or Japanese gangsters. They are almost as common as cell phones these days.
HAGAR AUTOBIOGRAPHY HITS NO. 1 ON NY TIMES BEST-SELLER LIST FIRST WEEK OUT

Sammy Hagar—legendary lead singer of Van Halen, founder of the Cabo Wabo Tequila brand, and one of rock music's most notoriously successful performers—tells his unforgettable story in this one-of-a-kind autobiography of a life at the top of the charts.

From his decade-long journey alongside Eddie Van Halen to his raucous solo career with Chickenfoot and everything in between—the drugs, groupies, and excesses of fame, the outrageous stadium tours, and the thrill of musical innovation—Hagar reveals all in this treasure trove of rock-and-roll war stories. Red is a life-changing look at one of music's biggest talents—an essential read for music fans and anyone dreaming of becoming rock's next number one star.
...Read More
---
NEW VIDEO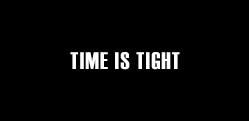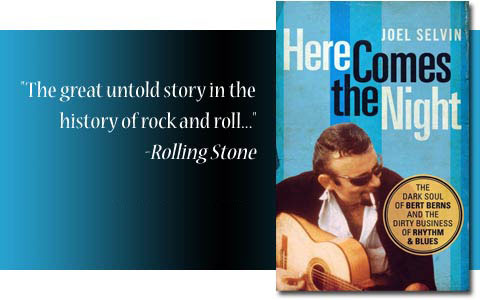 VIDEO from TIME.com:
Let Paul McCartney Introduce You To Bert Berns, The Best Songwriter You've Never Heard Of
click here
HERE COMES THE NIGHT PRESS:
• New York Times: Many-Hit Wonder, Out of Obscurity Bert Berns, Songwriter and Producer, Remembered

Even in his mid-1960s heyday, Bert Berns was barely known beyond the obsessives who studied songwriters' and producers' credits on 45 r.p.m. records and LP album jackets. And then, after his death in 1967 at the age of 38, something truly odd happened: Though the songs he wrote and produced, like "Twist and Shout" and "Hang On Sloopy," proved to have durability, growing in stature and popularity as the years passed, Berns's own reputation receded even further into obscurity..
"Ok, just finished the book on Bert Berns "Here Comes The Night" and it was great. Anyone who loves early Rock and Soul will love it."
• New York Times: Sunday Book Review
Hit Man: 'Here Comes the Night,' by Joel Selvin

Bert Berns the producer is the Phil Spector you've never heard of. Bert Berns the songwriter is the Leiber and Stoller you've never heard of. Bert Berns the label exec is the Jerry Wexler you've never heard of..
• CBS This Morning: New biography explores unknown hitmaker, history of R&B

He was responsible for some of music's most enduring hits, and now a new biography brings unknown hitmaker Bert Berns to life. Rock journalist Joel Selvin joins "CBS This Morning: Saturday" to discuss the R&B legend and his new book "Here Comes the Night: The Dark Soul of Bert Berns and the Dirty Business of Rhythm and Blues."
• NPR: Obscure Producer's Clear Impact On 'The Dirty Business' Of R&B

Many of the hit-making songwriters of the 1960s are remembered by name: Burt Bacharach, Carole King, Lennon-McCartney, Holland-Dozier-Holland. But the man who wrote (or co-wrote) classics like "Twist and Shout," "Piece of My Heart," "Hang on Sloopy," "I Want Candy" and "Here Comes the Night" remains unknown to all but the most ardent music fans.. ...
• Paste Magazine: Here Comes the Night by Joel Selvin

Every so often, a music bio arrives that becomes "the book to read." Think of Last Train To Memphis: The Rise of Elvis Presley and Careless Love: The Unmaking of Elvis Presley, Peter Guralnick's exhaustive considerations on the arc and impact of rock's first true superstar.
• Los Angeles Review of Books: Stephen Deusner on Here Comes the Night : The Dark Soul of Bert Berns and the Dirty Business of Rhythm & Blues

IN HIS NEW BOOK, Joel Selvin describes three different recordings of the song "Twist and Shout." Two were not simply big hits, but seminal contributions to the rock 'n' roll canon. ...
• The Irish Times: Bert Berns: label boss, friend to wiseguys and foe to Van Morrison

Remembered with equal parts animosity and affection, the Bronx-born music man blazed a trail in an era of industry pimps, visionaries and gangsters
• WNYC's Soundcheck: Bert Berns, Writer Of Massive Rock Classics, Gets His Moment In The Spotlight

Bert Berns is not a household name. But the names of his songs are. "Twist And Shout," "I Want Candy," "Hang On Sloopy" -- that last one especially well-known to people living in Ohio.
• WNYC's The Takeaway: Bert Berns: An Unsung Hero of Early Rock and R&B

The Oscar for Best Documentary at this year's Academy Awards went to "20 Feet from Startdom," a beloved film about the back-up singers, the unsung heroes of the early days of rock and roll and its R&B roots...
• CLEVELAND.com: He wrote 'Hang On Sloopy' - and dozens of other hits. Meet Bert Berns via this brilliant new bio
He wrote or produced "Twist and Shout," "Hang on Sloopy," "Brown
Eyed Girl" and "Piece of My Heart." And you almost certainly don't know his name. But you'll know that and a lot more after you meet Bert Berns, courtesy of Joel Selvin,...
• WNYC Leonard Lopate Show: Bert Berns and the Dirty Business of Rhythm and Blues

Music critic and reporter Joel Selvin gives an account of the golden age of rhythm and blues of the early 1960s and the tragic story of songwriter and record producer Bert Berns, whose heart was damaged by rheumatic fever when he was young, and he wasn't expected to live to see 21...
• WFMU Michael Shelley Show: May 17, 2014: Guest: Joel Selvin, author of the Bert Berns bio "Here Comes The Night"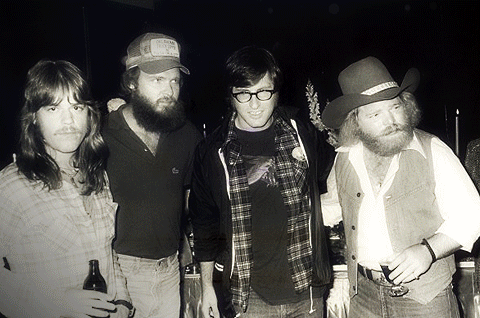 --- N E W S
.
F R O M
.
J O E L S E L V I N . C O M ---



Contact Joel: joelselvin@aol.com
Literary Agent: Frank Weimann: fweimann@theliterarygroup.com

PODCASTS
• FAMOUS BROTHERS
• ANDREW GOLD
• LOUIS JORDAN
• SAN FRANCISCO, 1978
• INSTRUMENTALS
• SAN FRANCISCO -1967 to 1968
• NORTON BUFFALO
• VIETNAM-THE WAR ON RECORD
• FAKE BANDS!
• THE WHO
• 50 YEARS OF THE TWIST
• ALL KEITH
• AHMET ERTEGUN
• SF GARAGE
• VAN COMES TO AMERICA
• ELVIN BISHOP
• SLIM GAILLARD STORY
• ELECTRIC SITAR
• THE TIKI ROOM
• SAL VALENTINO
• YOUNG PHIL SPECTOR
• NEW ORLEANS 78s
• ORGAN ROOM
• JOURNEY SUPERJAM
• CHARITY RECORDS
• STEVE DOUGLAS
• JACK NITZSCHE
• JERSEY BOYS
• GEORGE MARTIN
• LEE HAZLEWOOD
• DONOVAN
• T BONE BURNETT
• BIG AL ANDERSON
• TOM WAITS
• BOOKER T.
• ROLLING STONES 1971
• THE MUSIC OF FRANK ZAPPA
• THE ORIG. FLEETWOOD MAC
• SLY STONE IN NORTH BEACH
• THE SECRET SANTANA TAPES
• CHRIS ISAAK AND KENNY DALE JOHNSON
• SAMMY HAGAR
• ATTACK OF THE KILLER B'S
• JERRY LEE LEWIS
• ROY BUCHANAN
• RY COODER
• STEVE MILLER
• BLAXPLOITATION
MORE SMART ASS
• BBC: Joel Selvin discusses LSD and the effect the drug has had on music, culture and society.....
• Los Angeles Times: Tattooist Ed Hardy, whose name adorns a near-ubiquitous clothing brand has signed a deal to write a memoir with the help of Joel Selvin.....
• New York Times: Julie Bosman on Sammy Hagar and other rock star's books....
• Examiner.com: Q&A with author Joel Selvin on Sammy Hagar's 'Red: My Uncensored Life in Rock' ....
• LA Weekly: San Francisco Chronicle pop music critic Joel Selvin is the last of the great rock & roll newspapermen. ....
• KGO Newstalk Radio: Joel Selvin joined Ronn Owens to take your calls and talk about his new book, Smartass: and his co-authorship of Sammy Hagar's new book Red: My Uncensored Life in Rock.....
• The California Report: Since the early 1970s, Joel Selvin has been reviewing concerts and writing about rock 'n roll...
• Sacramento Bee: Veteran rock 'n' roll writer Selvin looks back -Carla Meyer
• KQED Radio: Selvin joins Forum with Michael Krasny to talk about California musicians and Smartass
• NPR: "A 'Smart Ass' Take On San Francisco Sound" -Felix Contraras
• Crawdaddy: "David MacFadden-Elliot reviews Smart Ass"
• Michael Heaton, Cleveland Plain Dealer: "With Merle Haggard, all things are possible"
• S.F. Chronicle: "Joel Selvin On Dennis Wilson, Puck of the Beach Boys"
• Santa Cruz Sentinel: "Music journalist Joel Selvin looks back on a career chronicling California's contribution to rock history"
• The Daily Californian, Culture Shot: "Selvin at Moe's"

BOOKS